Game: The Power Of Love
As a cupid, use your Arrows of Love to make people fall in love and try to inflict as much physical and emotional damage as you can with the worst possible combination of events.
But beware, if two people are mutually in love and manage to ascend to happiness, your bonus will reset to zero, and all you'll have left is a bad score and lots of bitterness.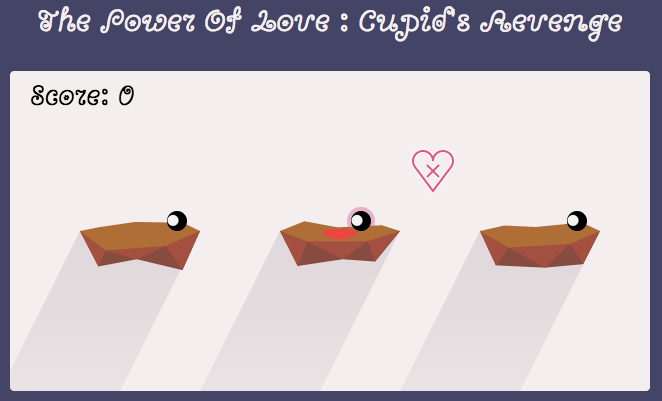 Instructions:
Click on someone to send a Arrow of Love
Once touched by an Arrow of Love, the person will start looking for a lover, the first one it sees is the right one
Once in love, it will follow its target
People in love are less cautious and more prone to stupid behaviors, use it
You can find the list of possible events here
Made in 48 hours with only Javascript and procedural assets for the Ludum Dare #32.
You can try it here or read the comments.