Game: MUWO
A 48h compo puzzle game for Ludum Dare #26 with the theme 'minimalism'. You can read the comments or play it here.
Works best in Chrome, barely in Firefox and probably not at all everywhere else.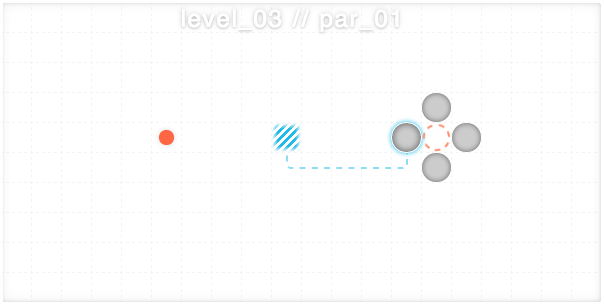 Instructions
Use cooperative robots to put the red ball in the circle.
Use as few robots as possible on each level.
Don't let the ball fall in the pits.
Have fun :)
Controls
Left click : add/rotate a robot.
Right click: remove a robot.
Space: start/next/retry.